Stump Grinding and Removal Tavistock
Stump Grinding and Removal
For stump grinding or tree stump removal in Tavistock or the surrounding areas in Devon & Cornwall, contact Greenhills Tree Services, based in Tavistock. Your complete Tree care service.
Greenhills Tree Services are your local Tavistock based Tree Surgeons that specialise in Tree Stump Grinding and complete Tree Stump Removal. We specialised in providing a complete tree removal service, this includes tree stump grinding and also tree replanting if required.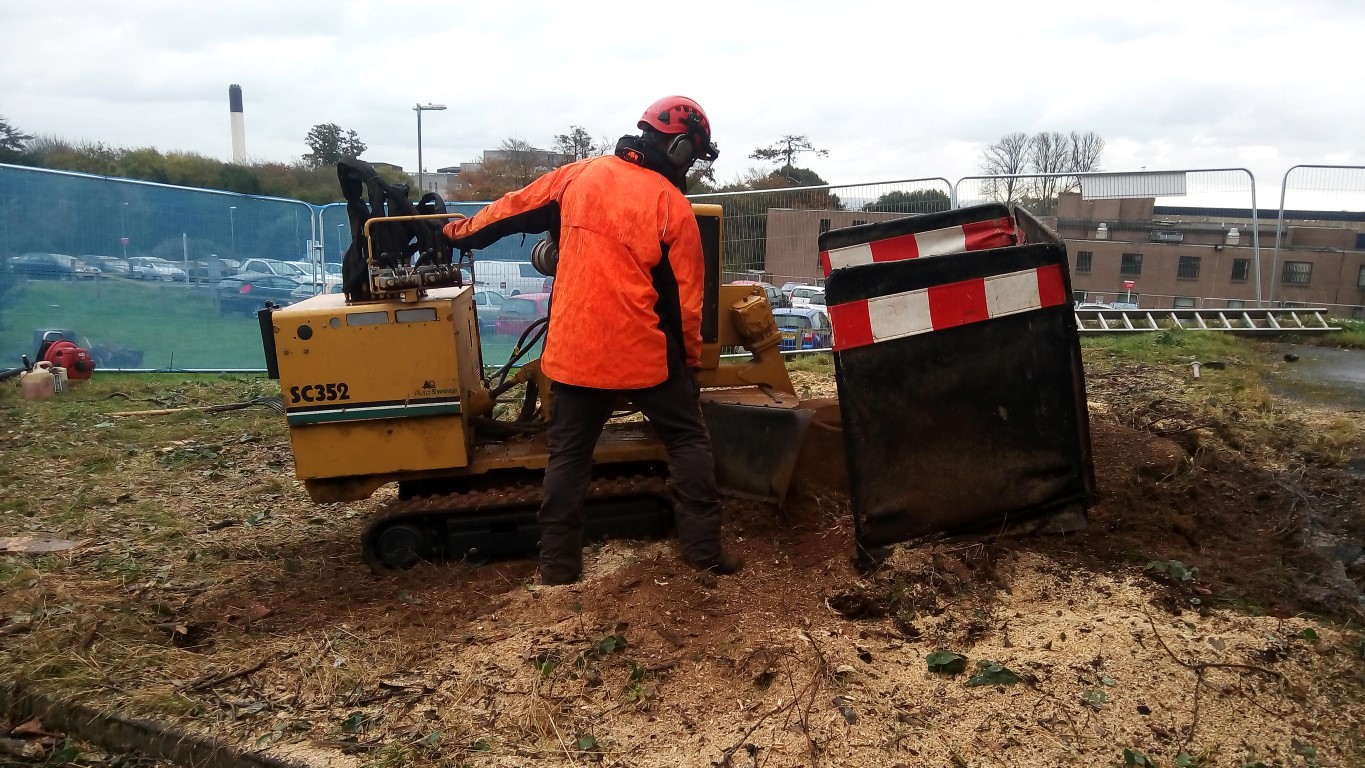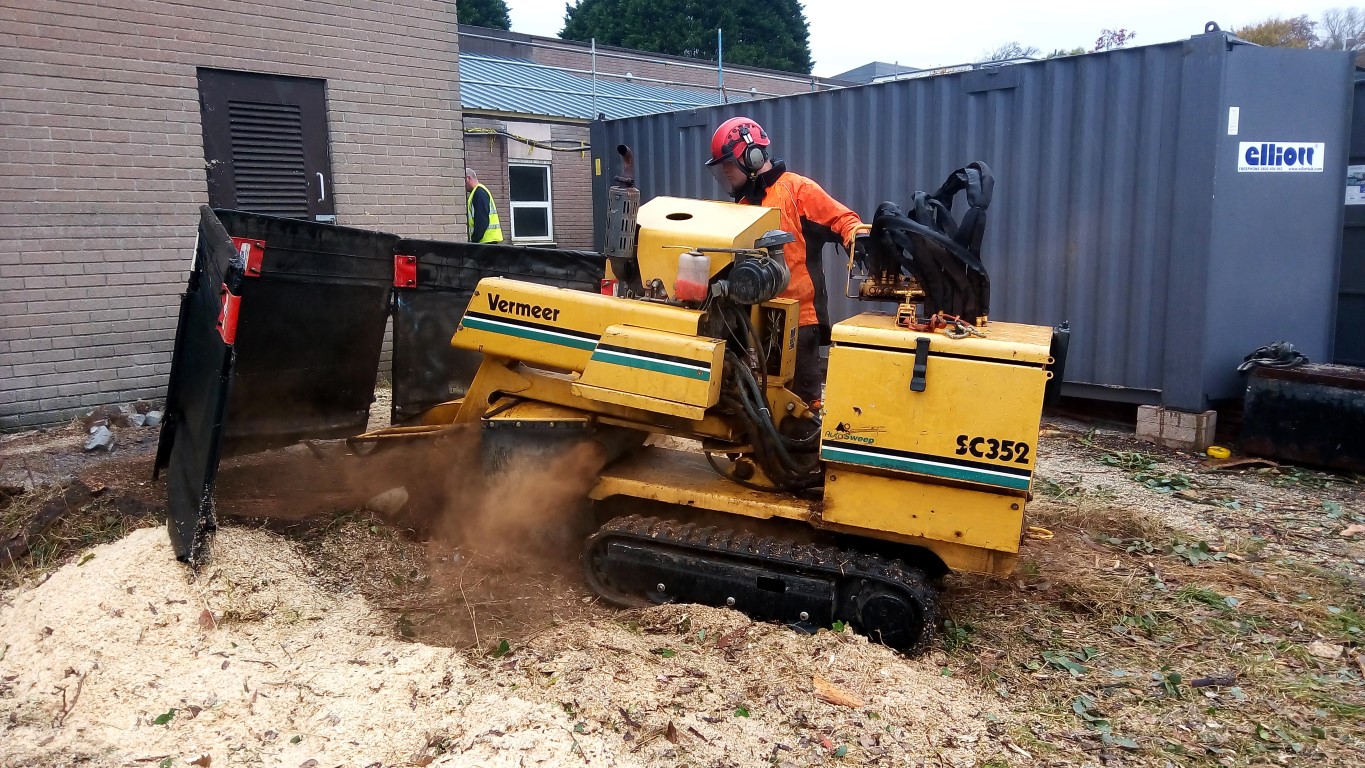 Our Tree Stump Grinding Process
Firstly we identity any hazards, if we have also removed the tree, this would of been completed already. These hazards could include water, electricity and gas main lines and although it might seem obvious, not all approach stump grinding to the same levels as we do. All members of our team who carry out any stump grinding are highly trained and monitored.
Complete Stump Removal
Then we perform the initial stump grinding,. This is done up with out our own "in house" tree stump grinder. After the initial grinding is complete we move to grind the root collar completely, this is where roots grow branch off. Lastly we remove any major the roost and root collars.
Here at Greenhills Tree Services our team of tree surgeons are experts in stump removal, so call us today .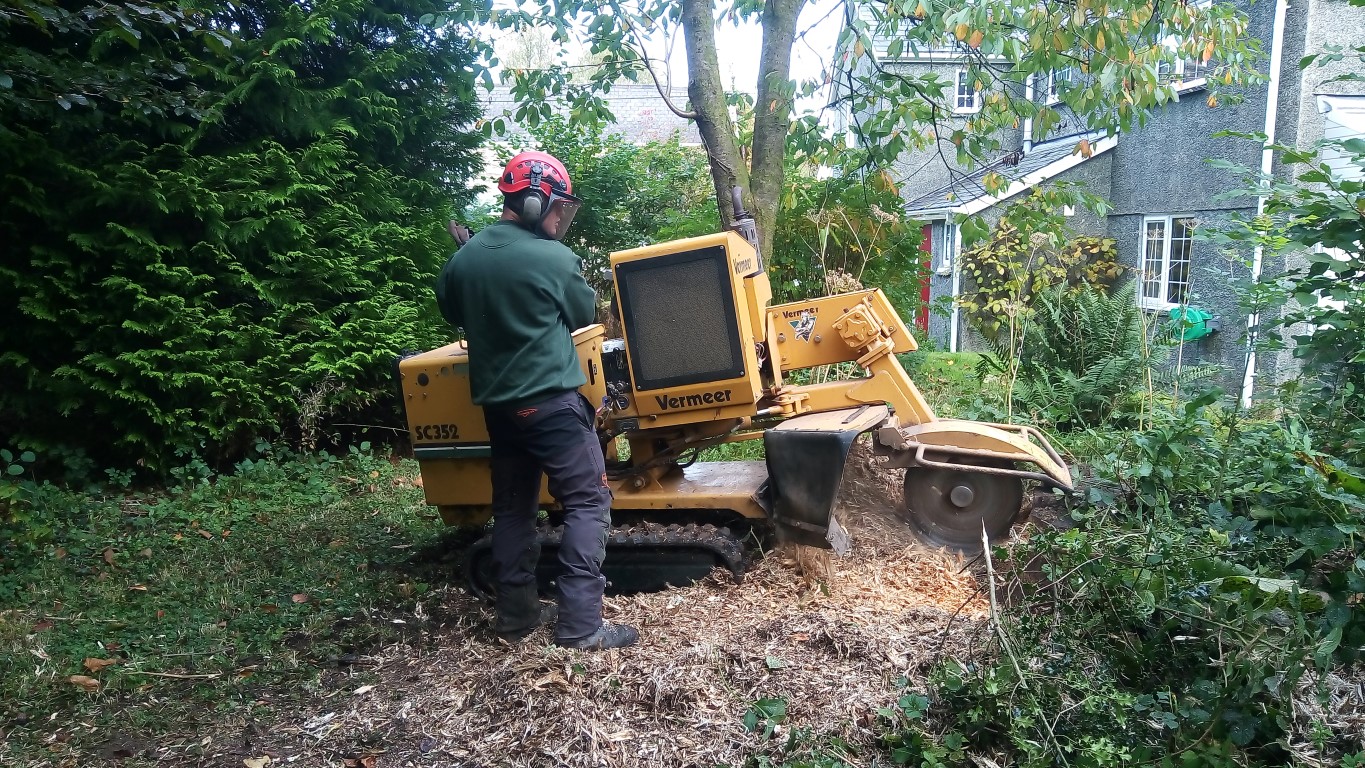 Contact Greenhills Tree Services Today
For professional tree surgeons and gardens services, based in Tavistock, Devon contact the specialists at Greenhills Tree Services. We provide exceptional tree services for domestic and commercial customers across Devon & Cornwall.
You can reach us on the details below :
Greenhills Tree Services
43 Milton Crescent,
Tavistock, PL19 9AL